Num. Value Muhammad (m.h.m.d) and Num. Value of Ahmad (a,h,m,d) related to the First Revelation in Prime Numbers


Numerical Value of the name of the Prophet (MUHAMMAD / m.h.m.d)



AHMAD
Ahmad is the other name of Muhammad
Recall that Jesus, son of Mary, said, "O Children of Israel, I am GOD's messenger to you, confirming the Torah and bringing good news of a messenger to come after me whose name will be even more praised (Ahmad)." Then, when he showed them the clear proofs, they said, "This is profound magic."
HQ 61:6

أحمد

Please visit this website for Prime numbers in Microsoft Excel format.

http://www.svobodat.com/primes/

And, have a look at PRIME numbers no 9253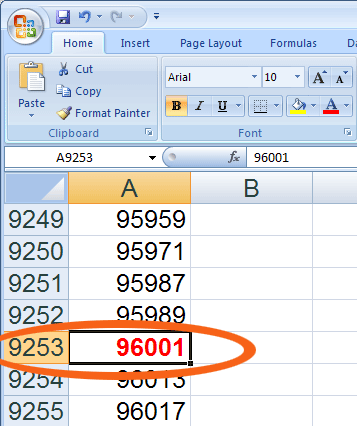 The Prime number no 9253 is 96001

96001

Surah 96 verse 1 is the very first revelation came to the Prophet (saw).

From Wikipedia
At some point Muhammad adopted the practice of meditating alone for several weeks every year in a cave on Mount Hira near Mecca.[67][68] Islamic tradition holds that during one of his visits to Mount Hira, the angel Gabriel appeared to him in the year 610 and commanded Muhammad to recite the following verses:[69]
Proclaim! (or read!) in the name of thy Lord and Cherisher, Who created- Created man, out of a (mere) clot of congealed blood: Proclaim! And thy Lord is Most Bountiful,- He Who taught (the use of) the pen,- Taught man that which he knew not.(Qur'an 96:1-5)

Related:
https://numerical19.tripod.com/24434_280009.htm
https://numerical19.tripod.com/66_prime_muhammad_ahmad.htm
Allah the Almighty controlled everything.